Fine Art Prints
In our studio we can print all your most treasured photographs and memories on our wide range of Fine Art Papers. All prints are hand cut and printed with fine art pigment inks.
Folio Prints
A handmade folio of your best wedding, engagement or other photography session photos. You can display the folio so you'll always remember your special day.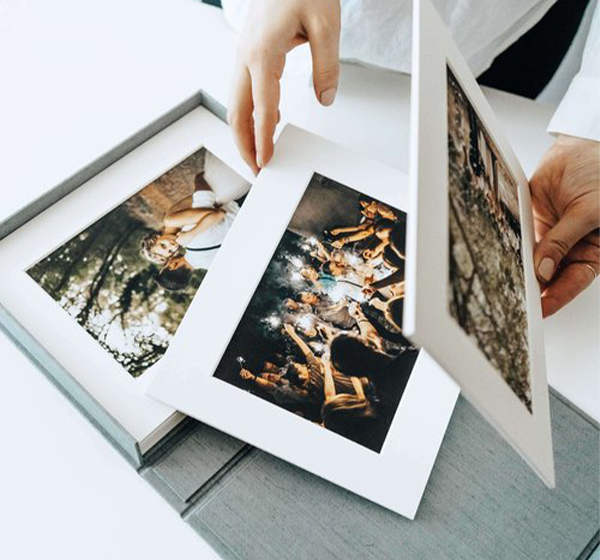 Matted Prints in a Box
Matt Boards are a unique way to present your most special and engaging photography work. Each fine art print looks perfect as it would be represented in a gallery.