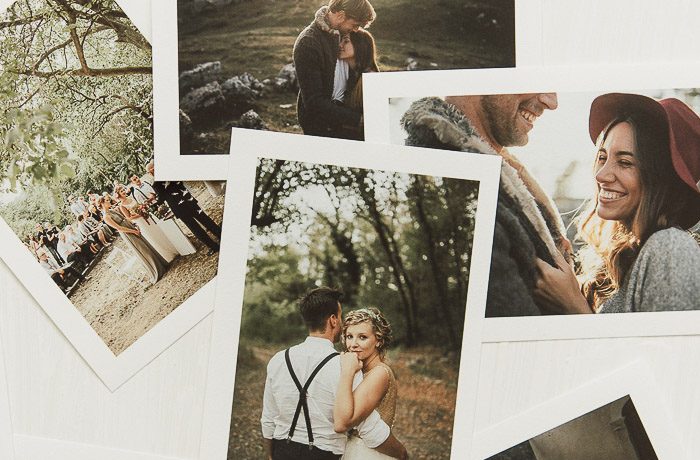 In our studio we can print all your most treasured photographs and memories on our wide range of Fine Art Papers. All prints are hand cut and printed with fine art pigment inks meaning that high quality inks are used which result in more vivid, alive, sharp colors. The available sizes are:
• Paper size 10x10 cm (actual size 10,5x10,5 cm)
• Paper size 10x15 & 13x13 cm (actual size 10,5x14,85 & 12,7x12,7 cm)
• Paper size 13x18 & 15x15 cm (actual size 12,8x17,8 & 14,85x14,85 cm)
• Paper size 15x21 cm (actual size 14,85x21 cm)
• Paper size 20x20 cm (actual size 20x20 cm)
• Paper size 25x20 cm (actual size 25,4x20,32 cm)
• Paper size 25x25 & 20x30 cm (actual size 25,4x25,4 & 20x30 cm)
You can choose between cropped (equal white border with 2:3 ratio) or uncropped (not equal white border around prints if you use any other than 2:3 ratio) prints. Other custom sizes are also available per request. Papers you can choose from are the following, but check again soon on updates because we will be adding some new great papers to choose from:
• St. Cuthberts Mill 190g Bockingford
• Hahnemühle 200g Matt Fibre
• Hahnemühle 310g William Turner
• Tango Art 270g White Velvet
• Hahnemühle 220g Albert Durer
• Hahnemühle 308g Photo Rag
• Hahnemühle 310g Silk Baryta
• Awagami 170g Recycled Bamboo
You can personalize your prints by ordering a photo box, thank you box or envelope bag to place them inside.
Please note that it is now possible to order TEST PRINT of all our Fine Art papers. You can download the image HERE and compare it to the test prints you will receive.