We are offering so many ways with which you can personalize your book cover. To start with, choose among a wide range of colors, one for every taste, one for every wedding theme, one for every wish. Have a look at our 12 cover colors.
Next step, decide if you wish to have a cover photo inserted in the middle. This way you can start your book already with a photo on the cover! Below you can add any text or illustration, to stand even more.
If you do not wish to have a cover photo then you can upgrade your cover in almost any way you wish to match your wedding.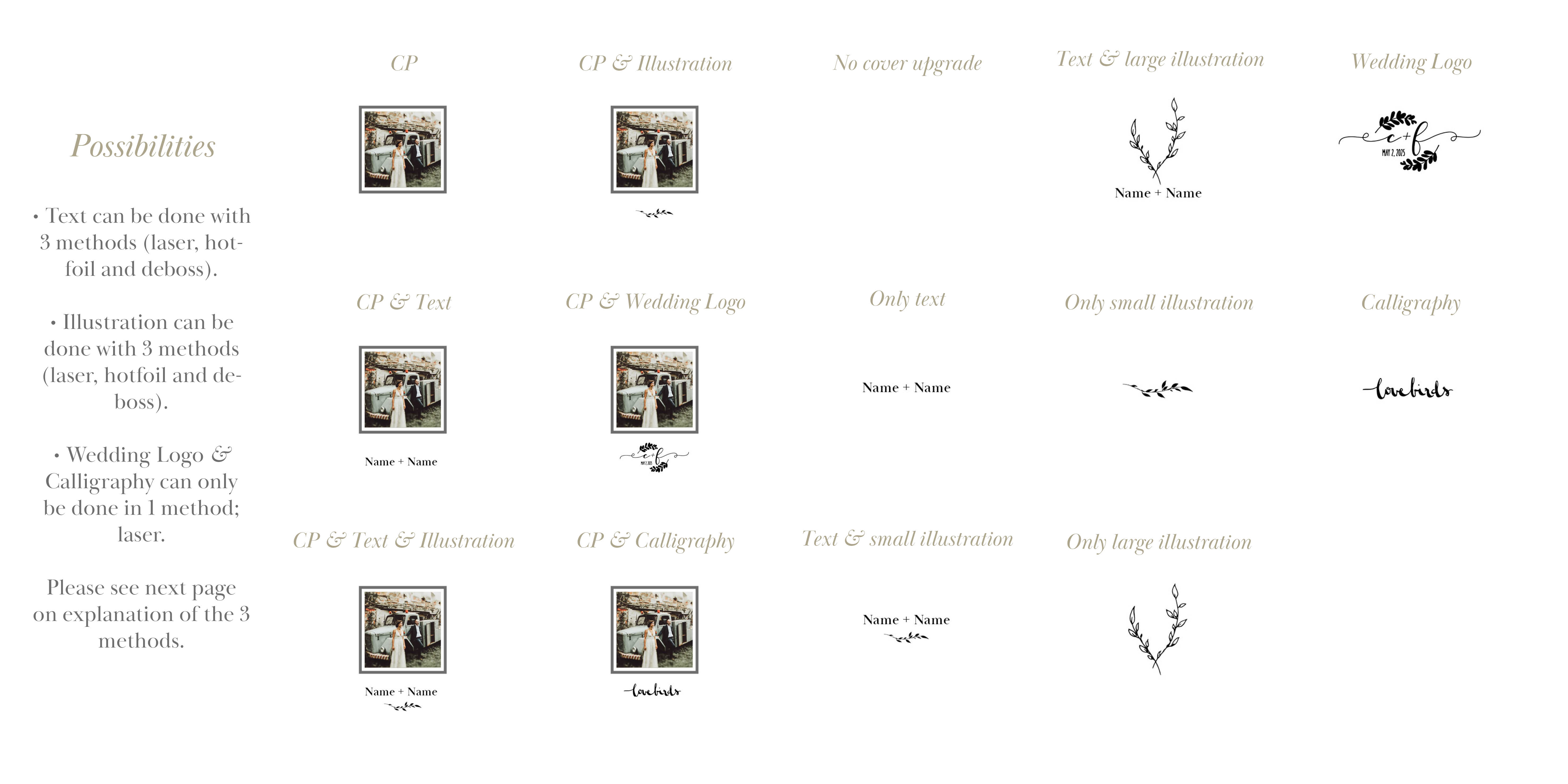 Have a look at our methods to find the perfcet match for your cover.
• Engraving: A laser machine can engrave anything (text, illustration, wedding logo, calligraphy). Text can be done in our fonts, or your fonts. You can place engraving on the front or back of the book in any size and position. This is the most frequently chosen method – but here you cannot choose a color.
• Hotfoil: Hot-foil is applied to the book cloth by hand, and you can choose the color: gold, brown or beige. You can choose text in our fonts, or your fonts & floral illustration on the front cover but it is not possible with logos, calligraphy or back cover.
• Deboss: Pre-made metal plates are pressed into the book cloth in blind, gold, silver or bronze. You can choose text using only our CAPITAL fonts & floral illustration on the front cover (possible with logos for extra charge – email us for a quote). Not possible to choose a different font or back cover.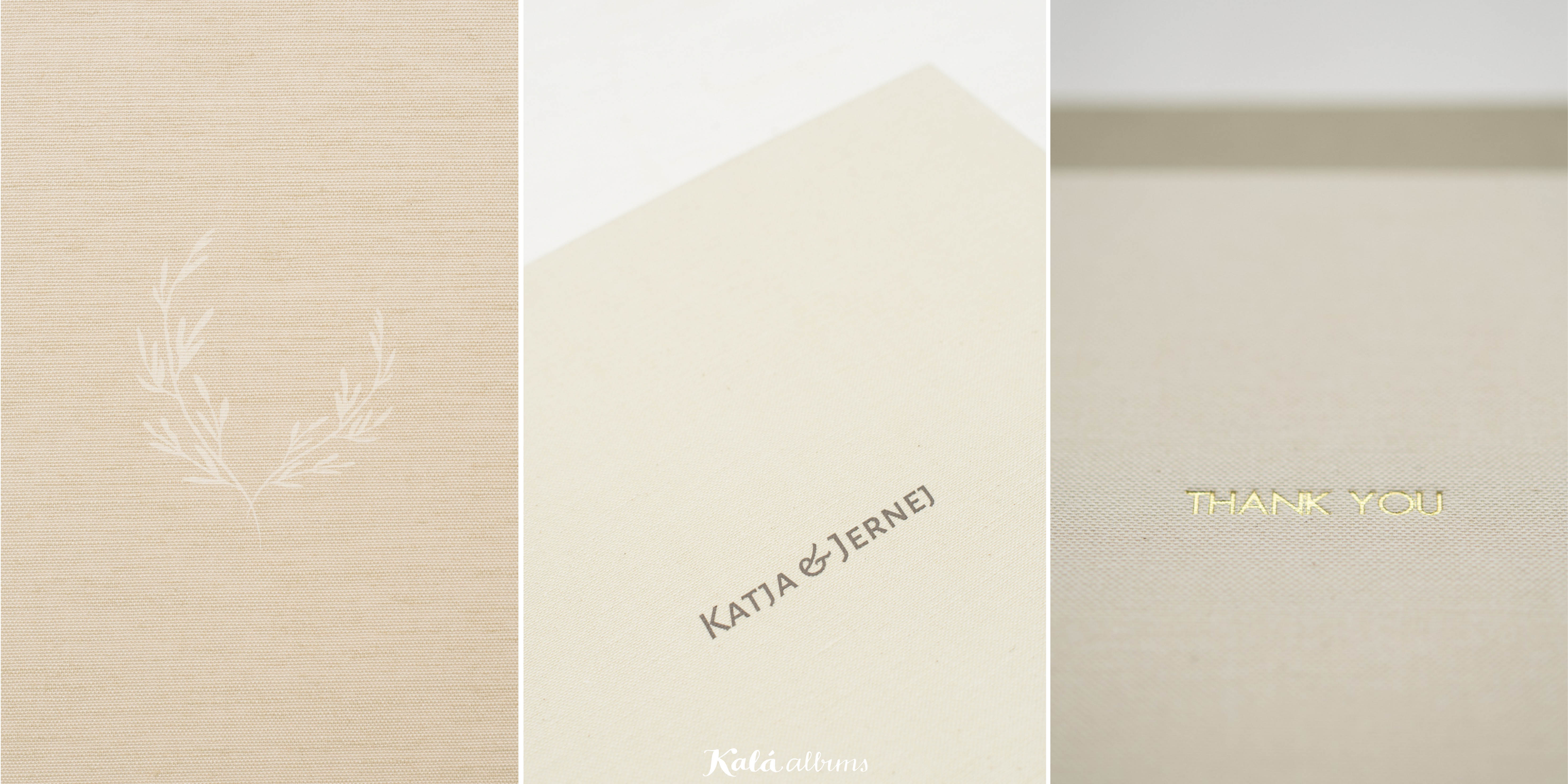 We recommend ordering a Print & Cloth sample so you have your own cute minimal box with our fabric selection, recommendations on which method to use with which fabric, and also all our papers: both Ederra papers, Belle paper, both Viva papers and Pika paper printed with your 3 photos. A wonderful way to see which paper works best with your editing and style and a great way to showcase these options to your clients so they can make a decision more easily. You can top this up with a A5 Cover Sample in goldendust, offering all our methods explained above. This is a perfect showcase for you and your clients to see what we offer, how it really looks like, how it feels, see the differences & pick your best for every book.
Please have a look at our gallery for inspiration, photos of the methods on our books, possible fonts, and more. You can click and open on each image here and in our gallery to make it larger or download it.