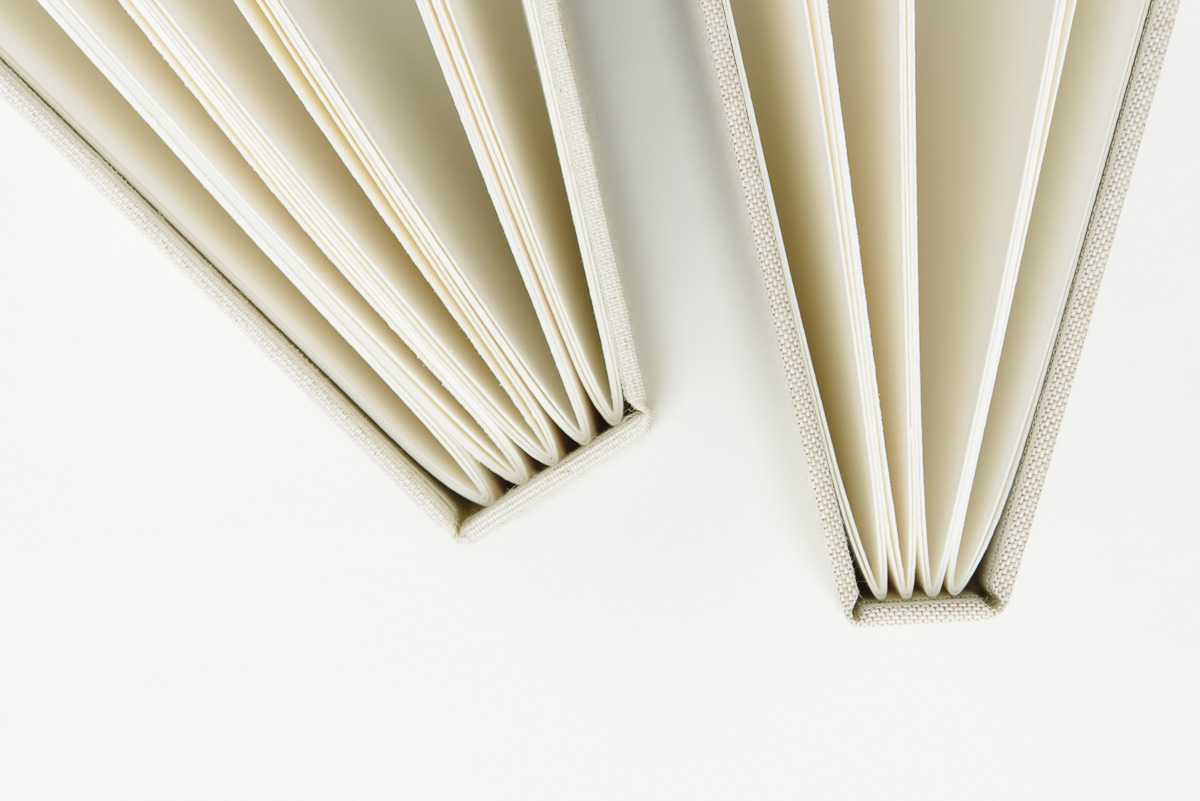 Happy Holidays
Tuesday, 24.12.2019
Hello,
first of, thank you all for your trust and collaboration this past year, we are very grateful for every order we have made for you and your clients. We wish you all a year, where you can be aware of your every day, lead a meaningful life and business, set priorities and boundaries and pay attention to yourself, your family, and colleagues.
We try to do the same each day and we are happy to have you as a part of our Kalá team, knowing and supporting these ideas, and we look forward to another great year ahead. We wish you a wonderful festive season and all the best in 2020!
(Please note that we will be taking a short break in January 2020. Our studio will be closed from Monday 20.1. till Friday 24.1.2020. You will still be able to place orders, upload files, make payments and send us emails, but will have to wait for our reply till Monday 27th January :) Thank you so much).
Best wishes,
Ka​lá​ albums team
Christmas Orders & Duplicate Books
Tuesday, 1.10.2019
Hello,
we would like to inform you of our Christmas deadline. As every year, it falls on beginning of November. This year it is on Monday, 04.11.2019. Please note, all orders must be confirmed for print and paid for by that date.
We would also like to share an improved way of ordering duplicate books. Starting with mid-November, every book form will have an option "Is this your duplicate book?" and if you choose "YES" you will receive a discount on that book as long as the design is exactly the same as design in your original book (size, cover color, cover upgrade can be different or the same as your original book). Please note: to proceed with the order you must have 1 original book in your cart.
Best wishes,
Ka​lá​ albums team
Sample Books
Friday, 20.9.2019
Hello,
we know that sample books are very important for presenting your work to future clients. We would like to thank you and show our appreciation to all of you choosing us as your album provider by offering an extra discount on sample books.
Please use code SAMPLE10 to receive an extra discount for your Ederra, Belle or Pika Sample. The offer is valid for books that are ordered and paid for by 30. September 2019 & include "studio sample" text in the design.
We would also like to share an improved way of ordering sample books starting with mid-November. Every book form will have an option "Is this your sample book?" and if you choose "yes" you will receive the same discount as usual as long as there is "studio sample" text in the design.
Best wishes,
Ka​lá​ albums team
Ka​lá​ albums Catalogue
Monday, 29.07.2019
Hello,
in album production there is always a need to have a great software program to design your books. We are working closely with SmartAlbums for many years now and would recommend to check out their new software for album creation. They are offering Kalá albums templates to create your books.
In the last year we have, in collaboration with SmartAlbums, created a series of amazing photos of our Kalá books, designed with their software. Please have a look at our new catalogue.
Best wishes,
Ka​lá​ albums team
Ka​lá​ albums on Holidays
Monday, 29.07.2019
Hello,
we will be out of the office on Monday, Tuesday and Thursday (12.08. 13.08. and 15.08.2019 due to national holidays). During this time we will not be replying to emails but everything else will proceed normally in the studio. The second part of vacation comes on Friday, 30.08.2019 till Sunday, 08.09.2019. During that week our studio will be closed.
What will still be open is our online shop - you will be able to place orders, send/upload files via Wetransfer, Dropbox or Drive, make payments via paypal, credit card or bank transfer. We will review all your orders once we are back in studio - on Monday, September 9th.
Please keep in mind that during that week we will not be shipping any orders your way so calculate that week in the production time for your clients. We thank you for your understanding and wish you all a wonderful summer.
Best wishes,
Ka​lá​ albums team
2020 PRICES
Thursday, 30.05.2019
Hello,
we would like to thank you for being our customer and supporting us in album creation so please email us for a special June offer.
As promised, we are informing you about new prices & products. Please have a look at the price list available only to professional photographers to see updated prices for year 2020.
Don't forget to check out our shop in the upcoming months for:
• Fine Art papers & sizes: Photo Rug, Baryta, Awagami, Albrecht Durer.
• Deboss in bronze & silver. Or choose a custom deboss (email us with an inquiry).
• Hotfoil print using your own font (available for more plain looking fonts, but still gives more options for cover personalization).
Best wishes,
Ka​lá​ albums team
MUSEUM QUALITY UPGRADE
Monday, 28.01.2019
Hello,
we are excited to announce that all orders made after 1.2.2019 will come with an improved quality, safety and appearance because we are switching from cotton bags to archival boxes. This means:
• Museum quality artisan box, 100% natural & acidfree.
• Better for storing & carrying around your books.
• Safer packing material to ship your books to your clients around the world.
• A great way to personalize and upgrade it as your brand box.
• Neutral grey color and it fits your book perfectly.
(even if you order a presentation box for the book, you will still receive it in this box).
• Organic cotton bags can still be ordered separately.
Due to the upgrade, with 1.2.2019 book prices will go up for a promo price till the end of the year and an additional slight price rise will follow in 2020 to meet this improvement (we will update you in a few months/please contact us if you have any questions). We hope you will be as happy as we are with these artisan boxes and we look forward to continue working together.
Best wishes,
Ka​lá​ albums team
HAPPY HOLIDAYS
Friday, 24.12.2018
Hello,
Kalá albums wishes you happy holidays & lots of love, creativity and joy in 2019. We are grateful to have you as our client and we look forward to be working with you this year too.
Choosing Kalá albums means:
• Buying products that are handmade by artisans who create with love & passion.
• Supporting a small family business where you can find everything you need as a photographer.
• Participating in sustainable design by following us in our green approach in album production.
Thank you so much for your trust & we look forward to creating new memories together in 2019.
Best wishes,
Ka​lá​ albums team
GREEN FRIDAY
Friday, 23.11.2018
Hello,
here at Kalá albums we believe that consumerism is not something we want to propagate strongly as we believe in minimalism and are aspiring to move away from the fast-paced culture. So instead of Black Friday we are having a green end of the year.
Our ideals are moving towards a more appreciative way of working and living. We value renewable and sustainable design, organic and ethically sourced materials. We follow fair trade with our materials and we also believe that reducing the length of the journey carries a strong environmental message so we use materials that are produced in nearby countries and with certificates that tell a story of environment friendly organic and ecological production.
With this in mind we would like to make an offer because we love what we do and would love for you to see this as well. Those who wish to test our books, please use code GREEN5 to receive an extra 5% to all our studio sample books (all together that equals 30% off). Coupon is valid till the end of year, so you can have a look at our products, take time to think about what you really need and want, and without any rush, decide on the best sample book for you.
If you need any help with designing your books, please have a look at our design service or see our partners' deals on their software design programs, such as AlbumStomp (use "kalaalbums" to receive discount) or SmartAlbums (more info on their site).
Please note that we are always in search of eco-friendly ways of living and working. We appreciate that you feel the same way and follow us on this journey. We encourage you to re-use our packing materials, recycle and let us know if ever you feel we can improve our ecological footprint even more. We value your feedback.
Best wishes,
Ka​lá​ albums team
NEW BINDING TECHNIQUE
Thursday, 18.10.2018
Hello!
we are always looking for new and better ways to create your books so we are excited to announce that from November onwards, all our books will be made with a new binding technique.
This means we will use different kind of acid-free glue which allows the book to be even stronger, and more resistant to weather changes. Why is this important? Because we work with natural materials (and paper that we use to print books is natural material) and it can react to moist, heat, or cold. However this new technique allows us to create books that are even better.
This new improvement will not change the prices of our books, so not to worry. We just wanted to let you know about it and we hope you are as excited as we are. The books will appear slightly more thicker because of the new technique, everything else will remain the same as now.
Best wishes,
Ka​lá​ albums team
CHRISTMAS DEADLINE
Monday, 08.10.2018
Hello!
As we are fast approaching the winter part of the year we just wanted to share our x-mas deadline. Please note, this year all orders must be paid for & confirmed for printing by Friday, 9.11.2018.(Our production time is approx 3-4 working weeks + shipping).
A quick note while we have you here. There are some out of the office days due to national holidays:
- Wednesday, 31.10.2018 & Thursday 1.11.2018
- Tuesday, 25.12.2018 & Wednesday 26.12.2018
- Tuesday, 01.01.2019 & Wednesday 02.01.2018
During that time you can still make online purchases, payments & upload files, but please note that we will answer emails & check files only when back at the office. We appreciate your understanding and wish you a lovely week.
Best wishes,
Ka​lá​ albums team
WELCOME TO OUR NEW WEBSITE
Monday, 01.10.2018
Hi everyone!
Welcome to our new webpage for professional photographers. You already know what we are all about - making best books and albums for you and your clients :) What you maybe don't know is that we are always looking for new ways to improve our service which led us to creating this wonderful user-friendly website where you can find all information you need to create wonderful memories.
If you have any other suggestions, recommendations or wishes do share them with us, we would love to hear it and continue working together.
Best wishes,
Ka​lá​ albums team