Fine art wedding books, boxes and prints for professional photographers worldwide.
Do you want to stand out with your photography package?
Offer your clients handmade wedding and portrait books, albums, folios and more.
Personalize them with your clients photos, names and dates to truly stand out.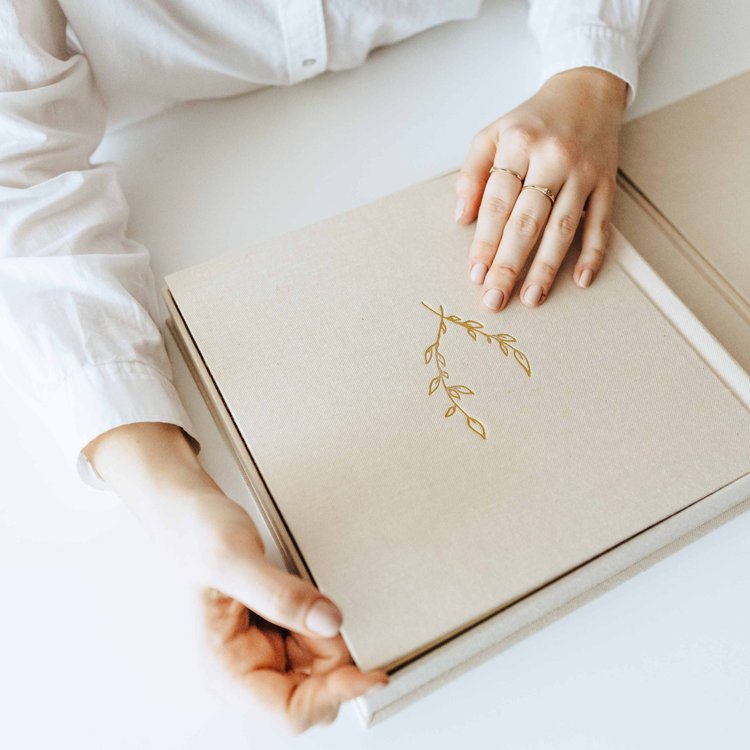 Our books are beautiful, case-bound books with a coffee-table book aesthetic. Perfect for showcasing your show-stopper photographs.
Our boxes are handmade to fit your most precious fine art photographs and USBs. You can personalize them.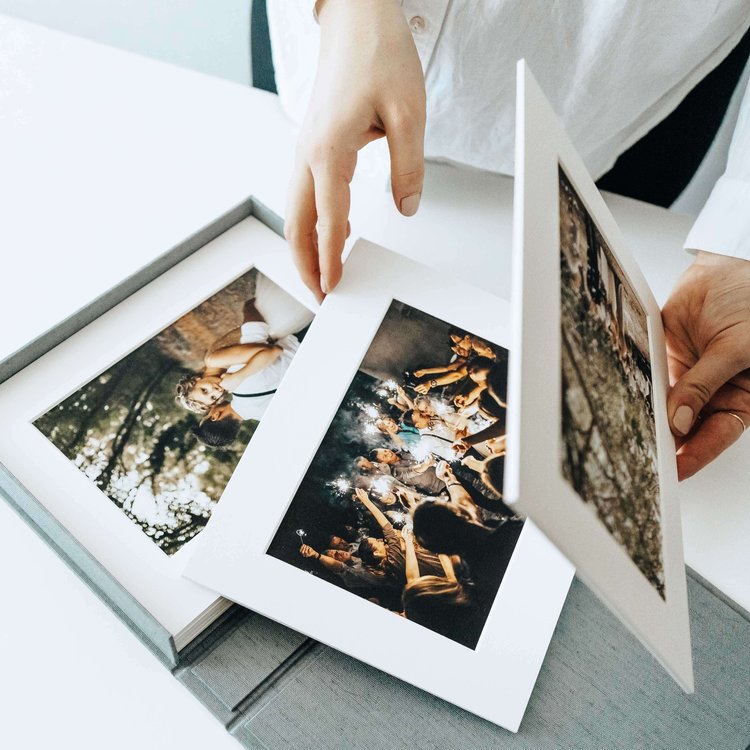 We offer Fine Art printing on many prestigious Fine Art papers fromHahnemühle, Bockingford and Awagami.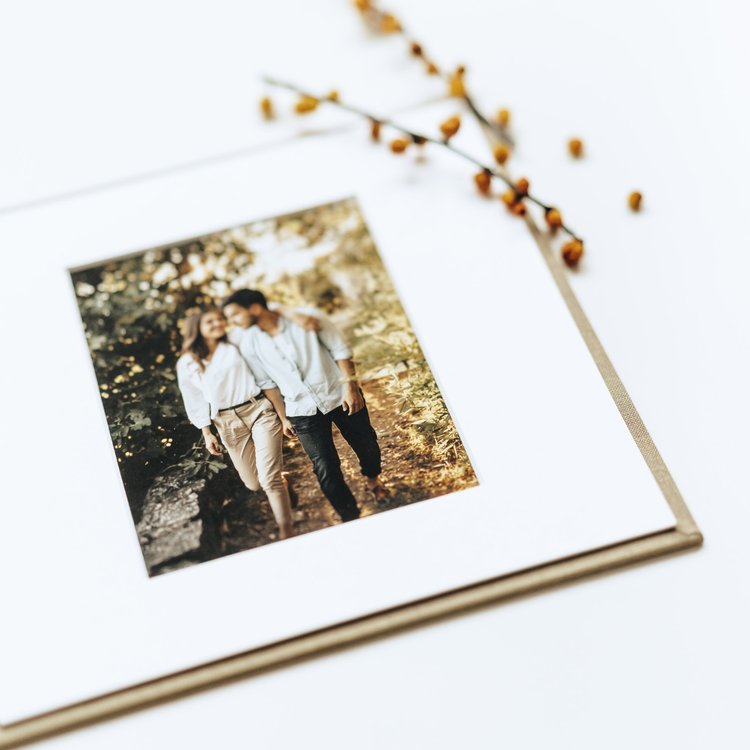 To top your possibilities for further mesmerizing your clients we offer a selection of other handmade items.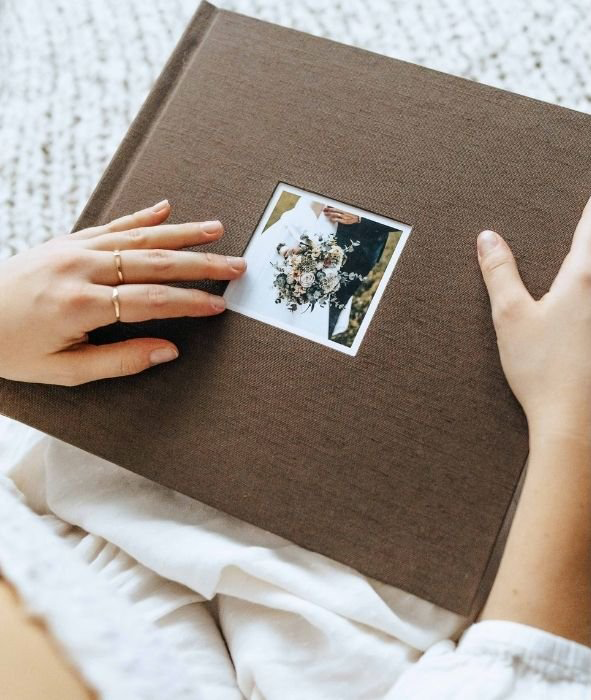 How to place your order?
Register now to shop our collection. Once we accept your application,
you'll be able to see prices, place orders and create amazing printed heirlooms for your clients.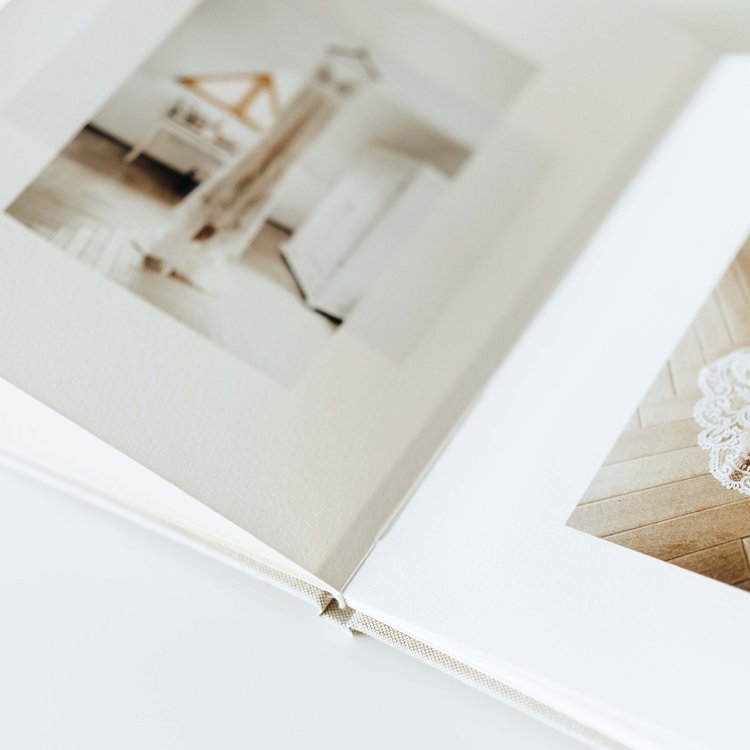 We take great care in creating a variety of printing options for you to suit your clients' needs. Learn more about paper and print selection.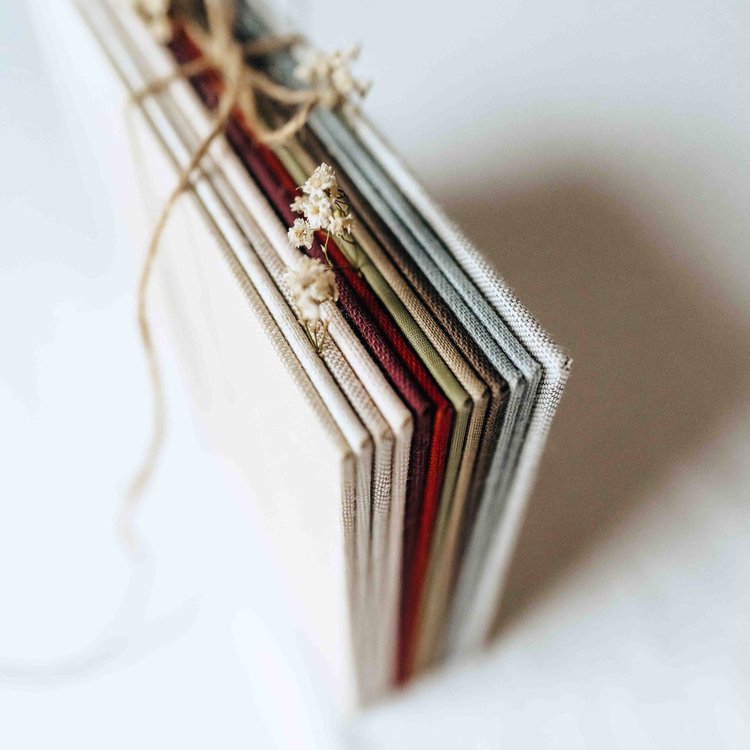 We offer book cloth made in Europe with a blend of cotton, linen and viscose. We do not offer leather or faux leather.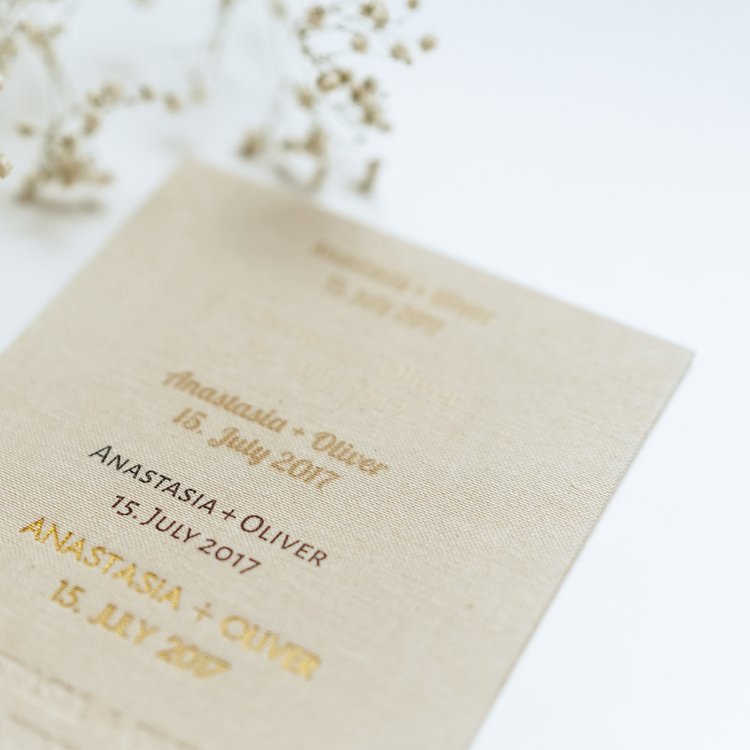 Try debossing a large flora on the cover of the book or choose a wild font to engrave it to make the wedding book a true masterpiece.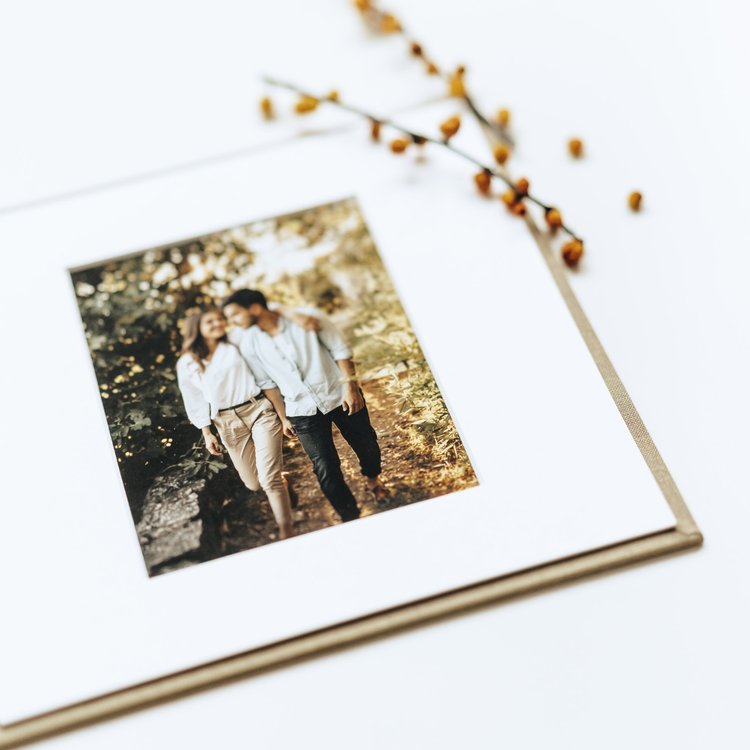 If you wish to try our paper and printing services before ordering a book, here are the options we are offering to you. Please, take a look.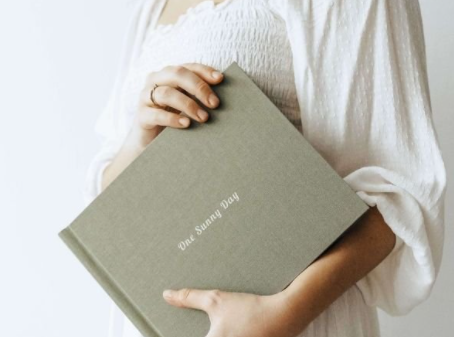 Which book is the right one for your clients?
Take this free survey to find out which paper, size and linen best fits your style and budget.
Why work with Kala albums?
"When I was thinking about how I want these albums, books and boxes to be made, my first wish was that they were produced by artisans that share my passion for accuracy and attention to details. I wanted them to aspire to make every single product to last, to make it beautiful, to make it excellent. There was one more wish I had – that we never stop searching for better and more environment-friendly ways to produce albums that store your most valuable memories."
Iva Novak
founder and creator of Kalá albums
"I first chose Kala albums in 2015, and never left them ever since. I really value the quality of a photo album, as it can really make the moments/emotions depicted in my photographs live again. Kala products feature very high-quality materials and a meticulous attention to detail: these aspects, together with the company's thoughtful customer care, are all essential in making sure our clients keep the best memories of their special day"
"Clearly, the quality of the albums, a perfect print on the right paper, and the layflat binding are just a few of the reasons why, as a wedding photographer, keep ordering from Kala Albums. Although there are so many kilometers between us, I have the feeling that I am buying the wedding book in the shop around the corner. And of course our own wedding album comes from Kala Albums."
Jonas Müller Fotografie, Wedding Photographer from Switzerland
"We struggled to find an album company that would produce products that would fit our brand, until we saw Kala albums products in person. What sold us was the impeccable quality, boutique approach and the luxury look that was exactly what we were looking for. Through the years of working with Kala albums we've ordered more than hundred of albums and we can only talk in superlatives about the whole process and the final products. The albums have a luxurious feel, every detail is done with care and we absolutely love the quality and feel of the matt paper – it really makes photographs shine as they should when printed. Iva, the owner, knows exactly what wedding photographers need and is always there to help us if we have any questions about their products. We would strongly recommend choosing Kala albums if you're searching for a fine art wedding album for your high end clientele, you won't be disappointed."
"Simply the best printing studio we've ever worked with. The feeling of holding a Kala album in our hands and going through every single page is just indescribable!"
"Kala Albums products are made with a lot of care and love. I feel that every time I look at an album. My customers absolutely love it too! It makes me happy to work with such a wonderful company as Kala Albums. Thank you!"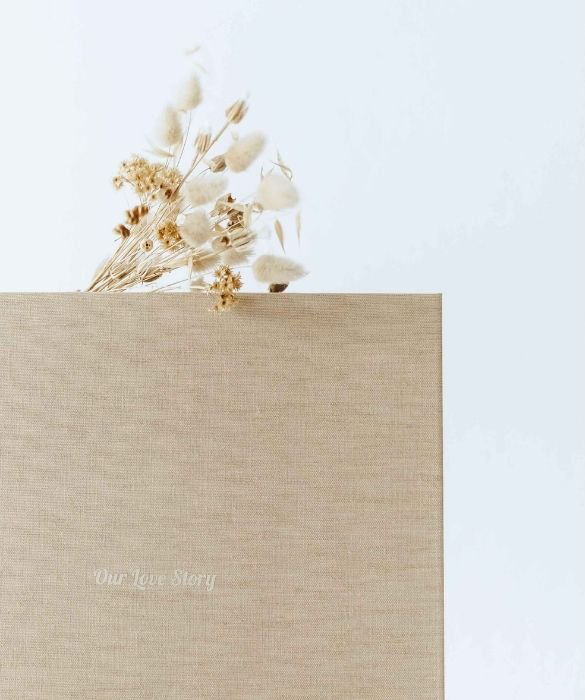 Looking to offer something extra to your clients?
Shop our collection of handmade books, prints, boxes & more. Available only to photographers so you can decide on your own how to sell it forward to your brides, couples, and other photography session.